Russian Pомантик 3 Магнитофон Romantic 3 Tape Recorder
Russian Ukraine reel tape recorder - donated by Sergei Zamascikov - The unit was given to Sergei by Naum Rabinovich (who passed away in2012). The recorder was brought to the US when he immigrated in 1978.

12 вольт постоянного тока = of 12 volts direct current 1972 г = 1972 y(ear) N = Number (Serial Number)
Цена = Price 195 p = 195 R(ubles) $218.00 official US Dollar (Hard Currency) rate in 1972 was $1 = .892P, but this tended to be between 2 and 4 times the actual value. So, my guess of $50-$60 US Dollars is about right. But, at 195 rubles, it would have been a dear purchase to a Soviet citizen whose average wage in 1972 was 1,713 in US dollars (at 2005 prices). Thanks to Bruce Truitt for interpreting this for us.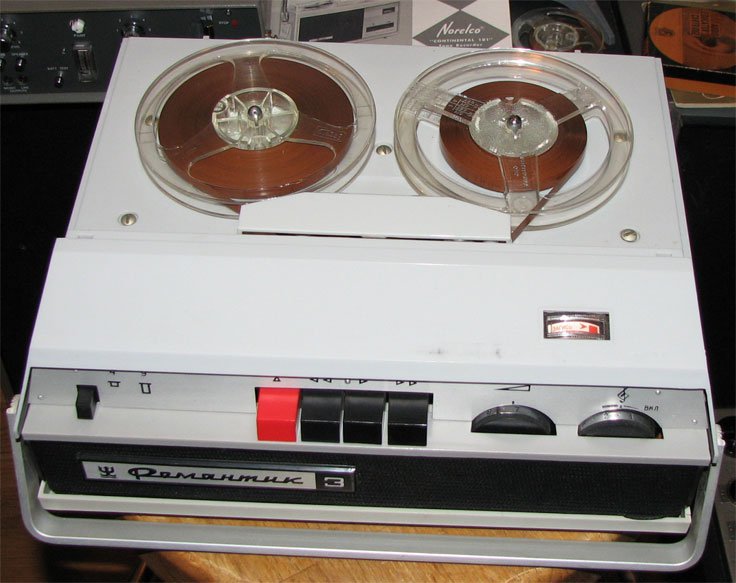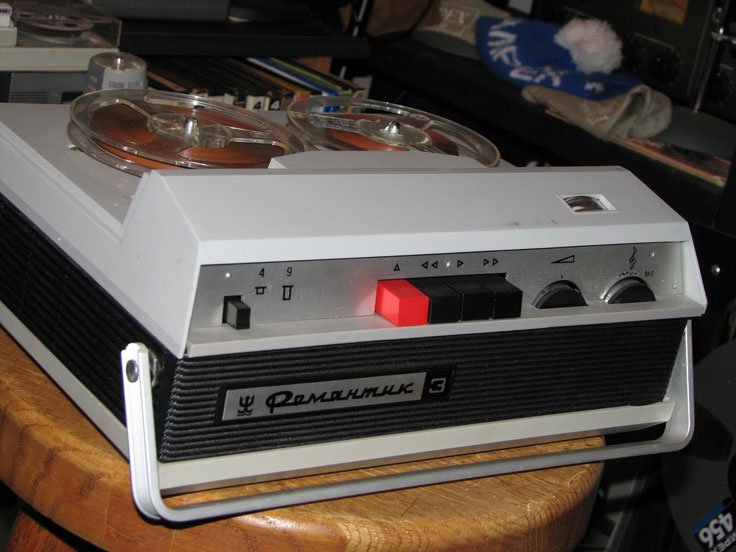 Freq Response ?
Signal to Noise ?
Speed ?

Motors 1

Reels 7"
Timing accuracy ?
Weight 120 lbs
Price $218 in 1972
A reminder that the prices listed are what the item originally sold for in the year it was released.