Statistics 2014 • 2015 • KXAN Austin Recording Museum Update • view overview video of tape recorder collection • mobile video • more info
Teac Tascam Reel To Reel Tape Recorders
Year

Model

Ad

Unit in Museum collection

Specifications

Teac A-2340

Freq Response 30 - 22,000 cps @ 7.5
Signal to Noise 55 db
Speed 3.75 & 7.5 ips

Motors 3

Reels 7"
Timing accuracy .08%
Weight 46.5 lbs
Price $495

A reminder that the prices listed are what the item originally sold for in the year it was released.
Teac A-2340 1968 $850

1968 to 1973 (with chrome knob inserts) $849. Later units, 1974 on had totally black knobs and a new transport mechanism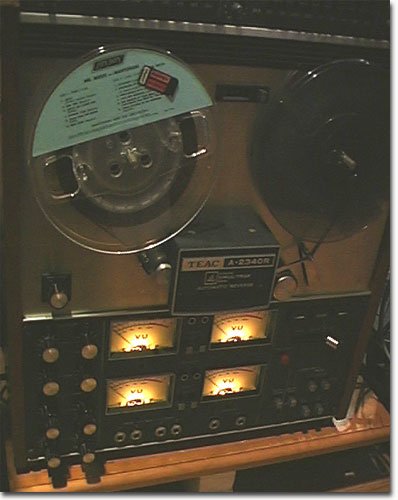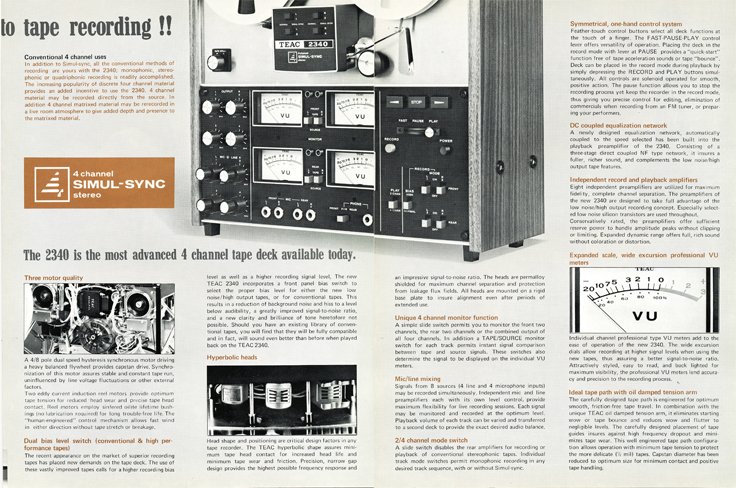 1973 Olson catalog listing of the Teac A-2340 & 1973 review
1978 listing of the Teac A-2340 with the black knobs and new mechanism
Please help us create a permanent facility for the preservation of vintage sound recording devices!
Please select a reel tape recorder company from the list below