Statistics 2014 • 2015 • KXAN Austin Recording Museum Update • view overview video of tape recorder collection • mobile video • more info
Teac Tascam Reel To Reel Tape Recorders
Year

Model

Ad

Unit in Museum collection

Specifications

Teac Tascam 388

Freq Response 30 - 16,000 cps @ 7.5
Signal to Noise 59 db
Speed 7.5

Motors 3

Reels 7"
Timing accuracy .05%
Weight 83.6 lbs
Price $3,995.00

8 track on 1/4" tape self contained, dbx, pitch

A reminder that the prices listed are what the item originally sold for in the year it was released.
---
---
Photos from others - Many of the photos below have been sent to us from a variety of sources. If any of them are yours and we need to credit you or remove them, please let us know. Thank you!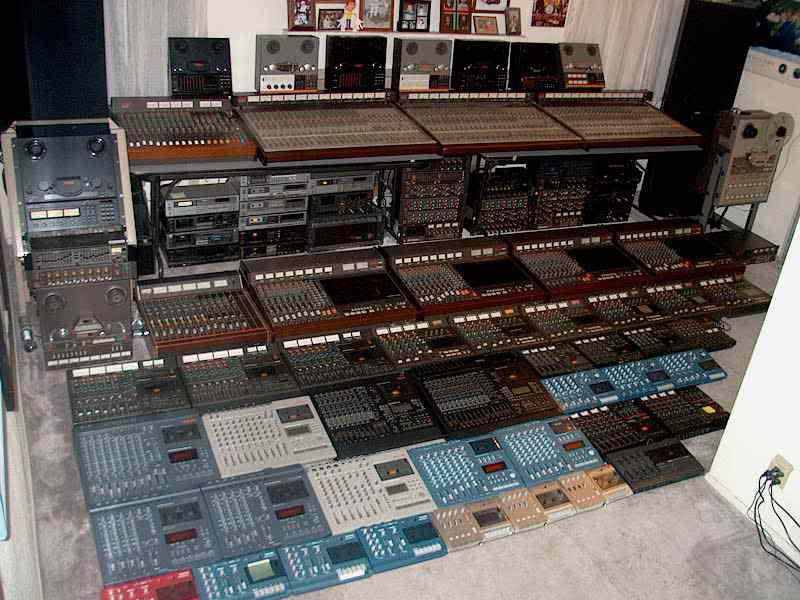 Please select a reel tape recorder company from the list below