News coverage #1
News coverage #2
•
• mobile video
•
more info
The Vintage DVD set is not currently available. The entire 7 hour production is downloadable for $9.95 at this link.
view trailer of the 7 hour collection
Teac Tascam Reel To Reel Tape Recorders
Year

Model

Ad

Unit in Museum collection

Specifications

Teac 505

Freq Response 50 - 15,000 cps @ 7.5
Signal to Noise 45 db
Speed 3.75 & 7.5 ips

Motors 3

Reels 7"
Timing accuracy .15%
Weight 37 lbs
Price $495

A reminder that the prices listed are what the item originally sold for in the year it was released.
Teac 505
Teac/Concertone 505 R
1960 - $495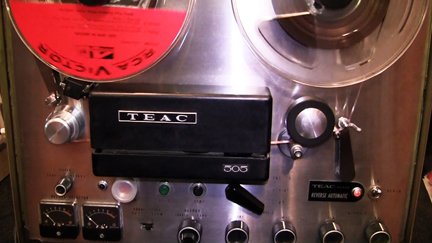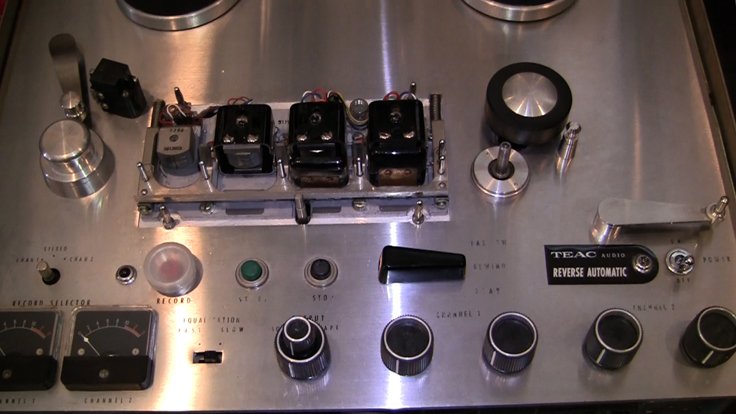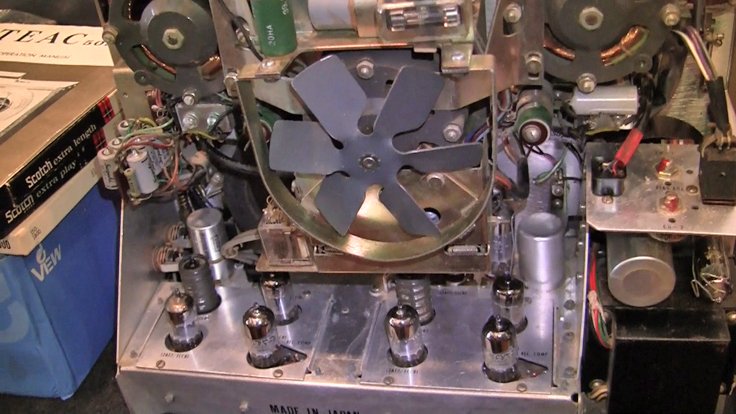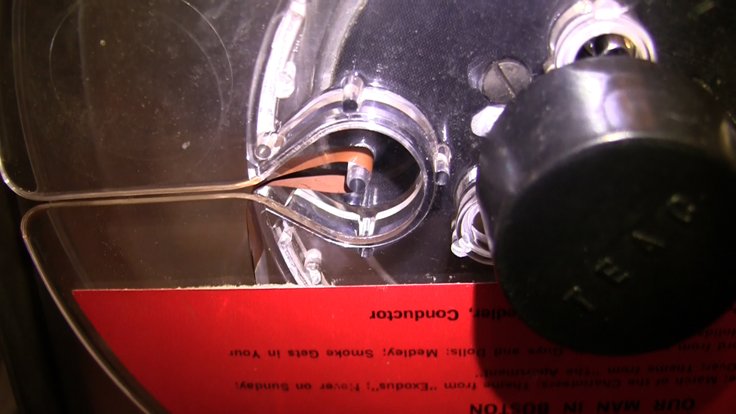 Auto reverse works by using a loop (above) on the reel that causes the tape to pull right thus pushing the reverse switch (below)
Teac/Concertone 505
1960 - $495
This concertone was built by Teac.. some history
'60 ad '61 ad '63 ad #1 '63 ad #2
Please select a reel tape recorder company from the list below