Teac Tascam 388

reel to reel

tape recorder

News coverage #1
News coverage #2
•
• mobile video
•
more info
The Vintage DVD set is not currently available. The entire 7 hour production is downloadable for $9.95 at this link.
view trailer of the 7 hour collection
Teac Tascam Reel To Reel Tape Recorders
Year

Model

Ad

Unit in Museum collection

Specifications

Freq Response 30 - 16,000 cps @ 7.5
Signal to Noise 59 db
Speed 7.5

Motors 3

Reels 7"
Timing accuracy .05%
Weight 83.6 lbs
Price $3,995.00

8 track on 1/4" tape self contained, dbx, pitch

A reminder that the prices listed are what the item originally sold for in the year it was released.
---
---
Photos from others - Many of the photos below have been sent to us from a variety of sources. If any of them are yours and we need to credit you or remove them, please let us know. Thank you!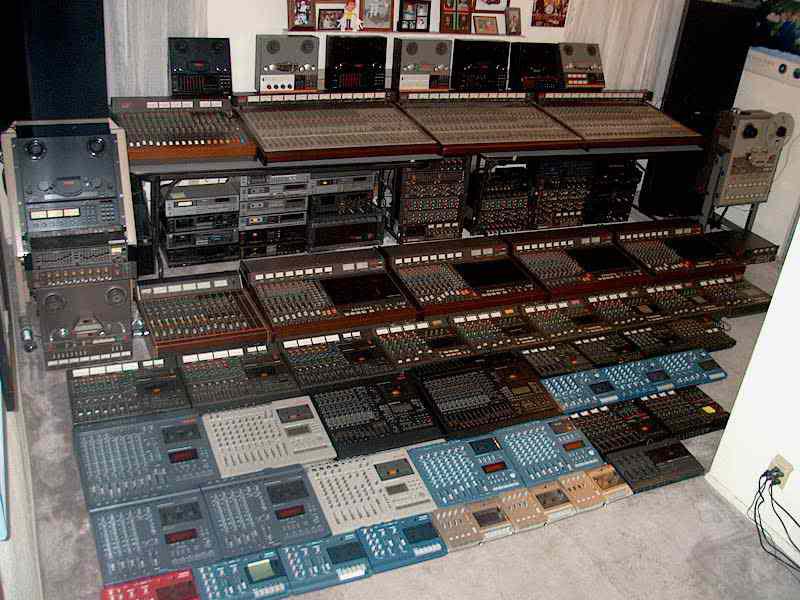 Please select a reel tape recorder company from the list below
Thank you for viewing our site! We hope you have found our information helpful and interesting.
© 2018 Museum of Magnetic Sound Recording • Webmaster • All pictures and content on this web site are the property of the Theophilus family,the Museum of Magnetic Sound Recording and reel2reeltexas.com • Photos of items in our collection are available for sale. We do NOT provide copies of ads, nor photos from other sources! All photo work is billed at studio rates and a deposit is required.